.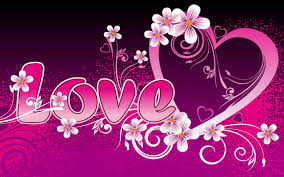 Welcome to

Monday's Music Moves Me

... the rockin' meme hosted by

me

, Marie of
XmasDolly
, Larry of
Cakeblast
and Collette of
Jamerican Spice
that showcases YOUR music choices! We want to know what kind of music gets you movin and groovin!
In honor of Valentine's Day,

February is "Love Month"

- how sweet is that??? You all know me... I love Elvis and he sure can sing those love songs. So for the most wonderful man in the world, I dedicate this song to you...

Happy Valentine's Day, Bill. Thank you for being in my life - I couldn't go on without you....
I Want You, I Need You, I Love You by Elvis Presley
Let us know what songs have you singing and loving today... here is all that you need to do:
First step
: Head on over to You Tube, or anywhere you get your music videos and post them on your blog! Upcoming themes are to you LOWER RIGHT of
XmasDolly's blog
.
Second Step
: Grab our "Monday's Music Moves Me" Button, below or off of any of the hosts' sites.
Third step
: SIGN THE LINKY - Follow your hosts, grab their buttons too when you visit them and show them some love by leaving a comment.. (mine is on my right sidebar)
Final step
:
Venture Out by clicking on Fellow Rockin' bloggers on our Linky and PLEASE show them some love to by leaving them a comment, you know you like comments, they do too!
Once you write up your post, link up with us and you may be chosen as our SPOTLIGHT DANCERS like this week's lucky couple..... Drum roll, please:

Oh wait... this week we have THREE dancers

!!
Now, don't forget to sign the linky, visit the participants, and leave a comment - you know you like them, so does everyone else. For more Monday music fun, visit
Amanda
and
Run DMT
.
Keep on rocking, my friends!!
We're very sorry to say there has been some people not playing along, and just signing our linky so other people will stop by their blogs for giveaways or whatever! Unfortunately, these bloggers will have to be deleted from our linky. Leave a comment, grab our button, or follow us. If you don't want to post a video, you can post a link to a video, or post some lyrics, but please - at least attempt to make it music related. Thank you for your understanding.
*** Just one thing to note... We are family friendly blogs and while we don't want to censor anyone, we do ask that you keep your songs rated PG13 or less.
FYI... I'm having trouble with the linky this week, so PLEASE head on over to

Dolly's blog

to link up your wonderful posts so that we can all hear what is your favorite love song... Or you can leave it in your comment... Thanks, HUGGLES!!
.