.
As I am sure you have all heard by now... our troops have killed the evil incarnate Osama bin Laden - HooRah!! I would like to take this opportunity to give credit to the amazing small contingent of the Navy's elite SEAL Team Six under the command of CIA Director Leon Panetta.
According to officials, no Americans were injured. =) Senior administration officials will only say that bin Laden "resisted." And then the man behind the worst terrorist attack on U.S. soil died from an American bullet to his head.
Way to go Seals!!
I know this in no way brings back those who lost their lives in the worst terrorist disaster on U.S. soil on 9/11/2001, but I hope in some small way they are able to have some closure and relief from what happened and now get some sleep at night.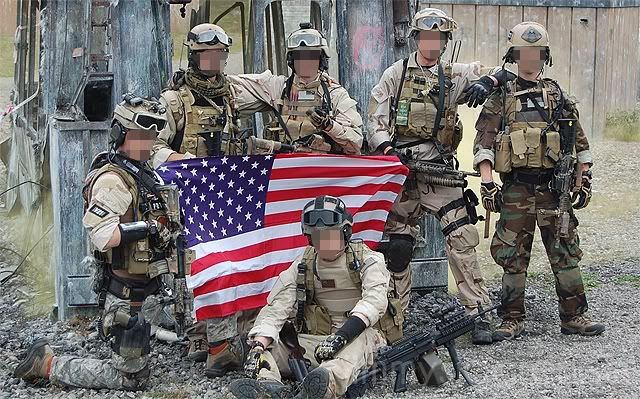 Faces are blurred to protect their identities.
Thank you to our dear troops for always being there in harms way to do your jobs and protect us from harm.
You are our true heroes and we love and support you. God bless you and God bless America!!
.