.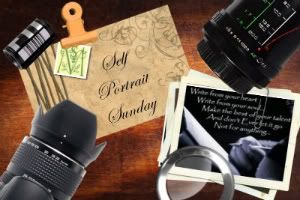 My friend Maria over at

Maria's Space

started this meme to get us out from BEHIND the camera and showcase our own lovely faces on our blogs.... We don't want to have a blog full of our family, friends and children and when we go back

years

later and wonder.... where the heck were we and what did we look like?
I thought I'd go outside and take a couple of photos of myself outside because the weather has been so beautiful. I know that a lot of you have been having lots of rain, we haven't had any in months, but we have had lots of sunshine.
Join Maria by posting your beautiful face and link up with Maria over at

Maria's Space

, visit the other participants and leave them a nice comment.
Hope you are all having a great weekend.
.