.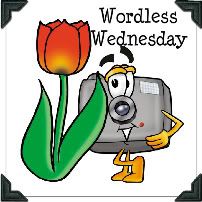 Welcome to
Wordless Wednesday
.... Believe it or not, today I am NOT posting a photo of my fur-babies. HaHa! Instead, I am posting a photo of the love of my life - this is what Bill wore Easter Sunday when we went out for brunch. Isn't he just adorable? If you compare his photo with mine from my
Self-Portrait Sunday
, you can see that we match. Yeah, we are THAT couple... TeeHee!
For more Wordless Wednesday posts, check out the
WW Hub
, leave your link, check out the other participants, and don't forget to leave a nice comment - you know you like comments, they do too!!
And don't forget about our recipe sharing meme tomorrow:
"

Recipe Swap Meet Thursday

"
- have you got your recipe ready??? Don't forget to grab our button and play along... Happy cooking.
.